To Whom It May Concern:
Recently I completed the sale of my house and Lonnie Dicus was a great help getting this done. He helped me through the sale process and was always willing to lend a hand where it was needed. He kept me informed and took the time to make clear to me what was happening and why.  I trust Lonnie and believe he represented my interests.   I would use Lonnie again to help me with my real estate.
Barbara J.
Portland, Oregon
To Whom it may concern,
   When I decided to sell my house, I called on Lonnie Dicus to inquire about the process, as well as my options. My situation was complicated because I had moved out of town for work. Lonnie got the ball rolling and handled every detail with a positive "can do" attitude. He had my back, Start to Finish.  He is trustworthy, and I am confident that he is capable of meeting any of your Real Estate needs. I would not hesitate to recommend him any time you need someone to get the ball rolling and see you through.
Kathleen
Milwaukie, Oregon
2/4/2020                      
Thank you Lonnie –
For your care and concern in selling my Portland house. How grateful Joe and I are that we chose you as our professional realtor!
Living out of state and in need of a good realtor, you kept your commitment to sell the house within a time frame. You were direct and honest in contracting the contactors needed and the extra care that you personally gave to the house has been "so appreciated"!
I would be happy to recommend you to anyone in need of a good realtor.
Sincerely,
Beverly
Boise, Idaho
October 19th, 2020
To Whom It May Concern,
I want to recommend Lonnie Dicus as a Realtor who goes above and beyond expectations. Mr. Dicus help us to sell my father's house after he moved into a Senior Living facility. Since we did not live in the area, Mr. Dicus not only listed and sold the house in only a few days, but before the house was listed, he took care of getting the home ready to sell, all the time keeping us informed and seeking our approval.
I truly recommend him if you are looking for a realtor who understands special needs.
Douglas Marquardt
950 Pomona St#217
The Dalles OR
October 12th, 2020
Re: Working with Lonnie
Lonnie Dicus went above and beyond to help support my grandma and I sell her farmhouse on a short timeline. He made himself available at all hours of the day, night and on weekends to answer all our questions. Being a first-time home buyer myself we had a lot of questions and he always went the extra mile to make sure we understood each step along the way. He even helped facilitate in person paperwork signings due to my grandma's inability to drive and overall comfort to conduct business in person.
Lonnie helped me through large obstacles like how to empty a 50 year old shed full of "treasures," getting rid of a classic car that did not run and was also able to guide us through many onsite issues such as an underperforming well.
This was a difficult time for my family and what I appreciated most about Lonnie is I knew from the start that I could trust him to get the job done. Helping sell my grandma's house was a stressful process and I wanted to make sure I helped her get the best deal. Lonnie was there from the start aligning his goals with ours and never missed a beat on a request or deadline. He was always honest and gave us straight answers.
Overall, Lonnie was able to sell a challenging house, ahead of schedule and to my grandma's satisfaction. We really couldn't have done this without him, and I know when I am ready to buy my own house Lonnie will be the first person I call.
Thank you Lonnie!
Best regards,
Rebecca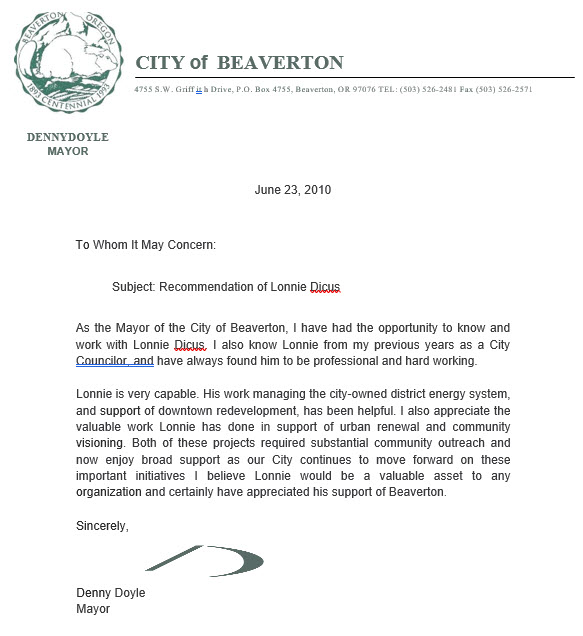 Dear Lonnie
We are grateful for the care, attention and effort you extended toward the sale of my Mom's house in West Linn. You made a logistically challenging task easy for us at a time when we were dealing with an already challenging move. For that , we are grateful beyond words.
Warmly,
Traci, Mike and Carol.
I had the good fortune of working with Lonnie on three real estate transactions (two acquisitions and one sale) over the past five years. His industry expertise and guidance during every step of the process made each transaction painless. He clearly articulates strategies and provides practical instruction regarding what actions are needed to maximize chances to close in a hyper-competitive market. Moreover, he repeatedly rolled up his sleeves and helped implement recommendations, spending many labor hours to move the project toward the finish line. It was a pleasure working with Lonnie. I highly recommend working with him for anyone needing a broker.
Joshua
Portland
Recommendation of Real Estate Services – Lonnie Dicus
Recently Lonnie Dicus with Windermere Realty Group – Lake Oswego helped me with the sale of my SE Portland home. He did a brilliant job. From the beginning, Lonnie made clear to me the sale process and communicated every step of the way. There were no surprises, and the transaction went smoothly. He is professional, knowledgeable and I have no doubt his considerable experience helped immensely in the sale negotiations. I appreciated Lonnie's willingness to roll up his sleeves and help me get things done. He was there to lend a hand with the cleanup, getting the house ready for showings and following up with all the brokers. Lonnie knew what needed to be done and he was on it. I am impressed with the energy and commitment he made throughout the sale process.
I would use Lonnie again to help me with real estate. I recommend him to my friends without reservation. He is experienced, thorough and acted in my best interests every step of the way.
Jim
Vancouver, Washington